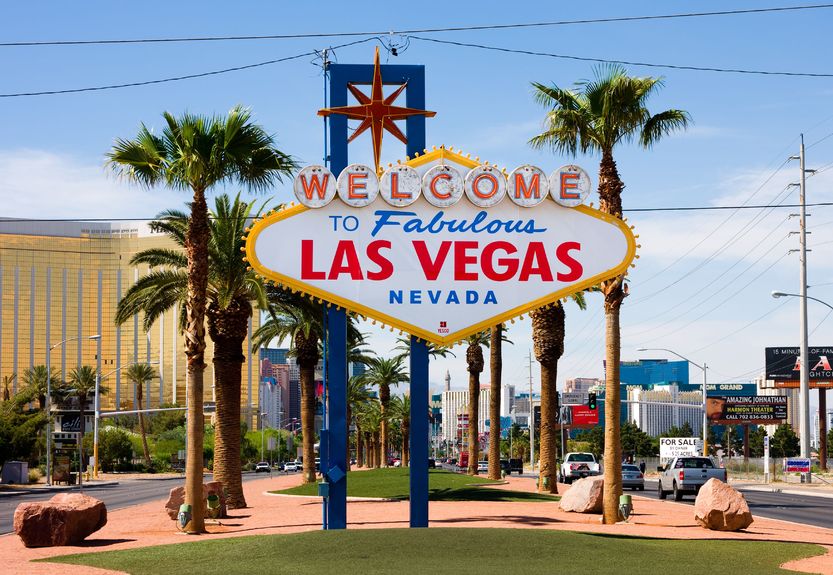 EXTEND YOUR HOLIDAY
Nevada offers a myriad of activities which can turn your visit into a once in a lifetime family holiday. We've listed links to official tourism sites and outdoor activities.
NEVADA TOURISM
The official Nevada Tourism has all the information you need to know about Nevada. Explore the many possibilities this wonderful state has to offer.
travelnevada.com
LAS VEGAS TOURISM
Las Vegas – Official Las Vegas Tourism Web Site
Information for visitors to the area including lodging, special deals, clubs, restaurants, shows, and maps.
www.visitlasvegas.com
Here are just a few activities we found surfing the web. We aren't making any recommendations. This is just a sample of the many things there are to do, in addition to the casinos and shows which make Las Vegas famous.
Atomic Testing Museum
Atomic Testing Musium, 755 E Flamingo Road, Las Vegas (702) 794-5161.
The museum provides multiple viewpoints on the Nevada Test Site and its impact on the nation. An 8,000 square foot exhibit hall with artifacts from the Smithsonian Institution, Lawrence Livermore Laboratory, pieces of the Berlin wall and World Trade Centers. Designed to be a highly interactive experience. Touch screens, motion sensitive plasma TV presentations, audio interviews with former workers from the test site, more multi media components. www.atomictestingmuseum.org
Madame Tussaud's Las Vegas
Madame Tussaud's Las Vegas, 3377 Las Vegas Blvd. South, Suite 2001, Las Vegas
The world famous wax museum, Madame Tussauds, immerses visitors in an interactive experience that provides guests a unique opportunity to create personal moments with some of the world's biggest celebrities. Open daily at 10am. www.madametussauds.com
The Auto Collections
The Auto Collections, 3535 Las Vegas Blvd., South, Las Vegas. Imperial Palace Hotel and Casino Las Vegas
The World's Largest Classic Car Showroom! The Auto Collections at the Imperial Palace is the auto enthusiast's dream. Featuring 250 classic cars that span more than a century, every single one is available for purchase–from a mere $20,000 to pricey $3 million. The auto collection is conveniently located on the 5th floor of the parking facility from 10am-6pm daily. www.autocollections.com
The Grand Canyon
The Grand Canyon, is unmatched throughout the world, spectacular views, awe inspiring to all visitors.
The Grand Canyon is known for its overwhelming size, its intricate and colorful landscapes, beautiful sunsets, and serenity. Geologically it is significant because the thick layers of rock, beautifully preserved, expose ancient walls and early geological history. There are more tours to Grand Canyon National Park than we can list. Visit www.lasvegasgrandcanyontour.com for bus, plane, helicopter tours from Las Vegas to the Grand Canyon.
Bonnie Springs Old Nevada
Bonnie Springs Old Nevada, Red Rock Canyon Ave., Nevada
Open daily 10am – 6pm, plus admission. An old western town, restaurant, shops, Western shootouts, and horseback riding. Petting zoo, cowboys and cowgirls, a miniature train ride, and on weekends and holidays, a "posse" show where the kids can even help track down the 'bad guy". This little old mining town offers simulated gunfights in the streets, an 1880's melodrama in its Saloon, even a public hanging, with an obliging Stunt man swaying in the wind. (702) 875-4191. www.bonniesprings.com
Golf – Golf – Golf
Gold-Gold-Golf, Welcome to the greener side to Las Vegas. With more than 55 golf courses in the area, Las Vegas is host to some of the finest golf courses in the country. Come play original course designs by great players and architects like Jack Nicklaus, Raymond Floyd, Tom Weiskopf and Arnold Palmer.
Off Road Adventures — Baja Buggies
Take the most advanced, fast-paced and adrenaline-fueled buggy tour there is in Las Vegas. This tour is featured in Rolling Stone as Vegas' Best Near-Death Experience!www.lasvegas.net
ATV Off-Road Desert Adventure
Get ready for a wild all-terrain vehicle adventure in the red desert near the Valley of Fire State Park. You'll receive expert instruction on how to ride an ATV safely, and soon be zipping along sand dunes and gullies on a wild 2.5-hour desert adventure. www.viator.com
Las Vegas Tandem Skydiving
Are you up for it? Complete your visit to Las Vegas with a tandem sky dive! You'll experience the adrenaline rush of a 60-second free fall, followed by a peaceful parachute descent. There's nothing like it, and you have the option of capturing your sky dive on DVD. www.vegasextremeskydiving.com
Hoover Dam
Ride in air-conditioned luxury aboard a Hummer H2 to the mighty Hoover Dam! Our friendly driver guide will pick you up at your Las Vegas hotel. Enjoy a fun, fact-filled DVD on the Hoover Dam as you travel to historic Boulder City. Hoover Dam Discovery Tour included. Bus tours are also available. www.vegas.com/attractions/outside_lasvegas/hooverdam.html
The list goes on and on and on
… Grand Canyon River Rafting, Balloon Rides, Horseback Riding, Hiking, Walking, Mountain Bike Tours, NASCAR & Exotic Cars, Float Trips & White Water Rafting, Lake Mead Cruises, Jet Ski & Waverunner Rentals, National Park Tours (Valley of Fire, Death Valley, Red Rock canyon Bryce & Zion)
Make the US OPEN Youth Clay Shooting Championships into a holiday adventure for the entire family