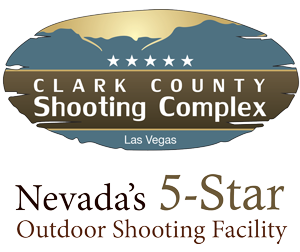 RV SITES
The Shotgun Center has 80 50 Amp full service hook-up RV sites. Reservations can be made at the Park Office or Shotgun Center. The fee is $20 per day (14 day maximum).
ADVANCE RESERVATION FOR RV SITES IS RECOMMENDED.
The Clark County Shooting Complex Office is open for public business 8 a.m. to 5 p.m. Monday through Friday except holidays at 11357 North Decatur Boulevard, Las Vegas, Nevada 89131. Phone: (702) 455-2000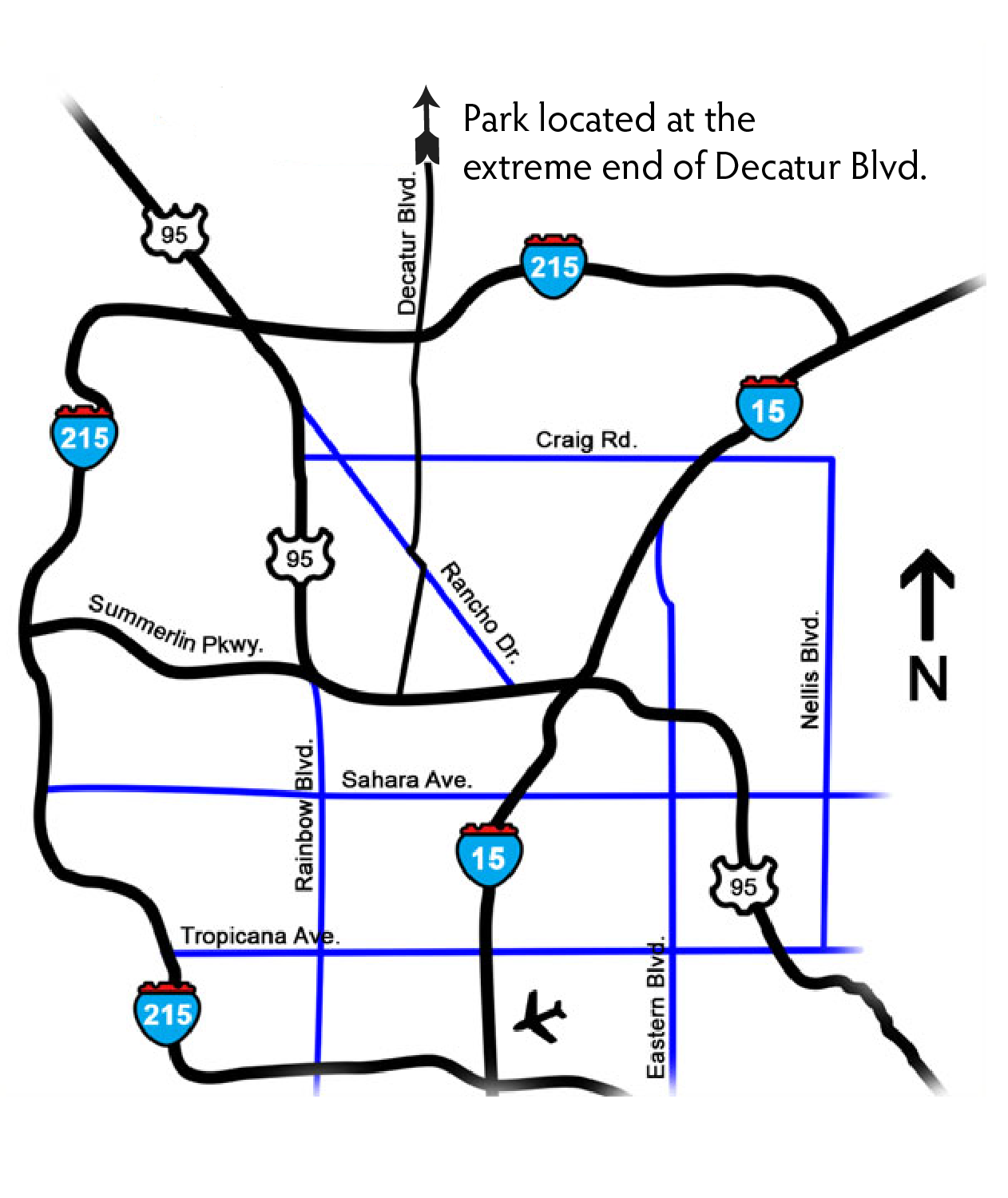 SHOTGUN CENTER CAMPING RULES
1. Shotgun Center campsites are provided for patrons while shooting at Clark County Shooting Complex. Campers must be actively involved in park shooting activities or programs in order to camp at the Shotgun Center campsites.
2. All campers must register and pay at the Park Office (or the Shotgun Center on weekends) before taking an assigned campsite.
3. Advance reservations for camping sites are recommended.
4. All campers must pay the nightly fee or are subject to citation and/or towing.
5. Camping fees must be paid in advance at the Park Office during office hours.
6. The camping stay is limited to 14 days maximum. Long-term campground site rentals or storage of personal property on site
is not permitted.
7. Campers must display their camping receipt per instructions.
8. Camper check out time is 2 p.m. and campers must vacate the site at scheduled check out.
9. Campers will be assessed an additional night of camping fees if they check out late, unless they obtain prior approval from the Park Office.
10. Quiet hours are from 10 p.m. to 7 a.m. Disruptive behavior or loud noise is not allowed.
11. After hours access will require a gate code, which may be obtained through the Park Office. Campers will not share this code with others without prior approval from the Park Office, or they will forfeit their camping privileges.
12. Camping is permitted in assigned and designated campsites only.
13. Grey water discharge is prohibited except into provided septic hook ups as designated by the Clark County Shooting Complex.
14. Campers must dump their holding tanks before connecting to the Clark County Shooting Complex septic hook ups.
15. Campers must use biodegradable (non-formaldehyde) tank deodorizers while camping at the Clark County Shooting Complex.
16. Driving off of paved roads or designated parking lots is prohibited.
17. Walking off of marked trails is prohibited.
18. The park speed limit is 25 MPH, except for special event speed restrictions or as otherwise posted.
19. Parking is allowed in designated areas only. Vehicles parked in non-parking areas are subject to citation and towing.
20. Any vehicle left overnight without permission from the Park Office is subject to citation and towing.
21. Vehicle operators must follow all state laws and regulations and all posted traffic signs.
22. All fires are prohibited except in approved picnic stoves, grills, braziers or fire pits provided for that purpose.
23. Excessively loud music from external or internal vehicle speakers or portable radios, or campers is prohibited. Excessively loud music is defined as music at a level that annoys other park users.
24. Unauthorized sale or bartering of goods/services, food and/or beverages is prohibited.
25. All trash and cigarette butts must be placed in appropriate receptacles.
26. Glass containers are prohibited.
27. All pets must be leashed and under the control of the owner at all times. Owner must remove pet waste.
28. Personal property may not be stored on the Clark County Shooting Complex or left unattended.